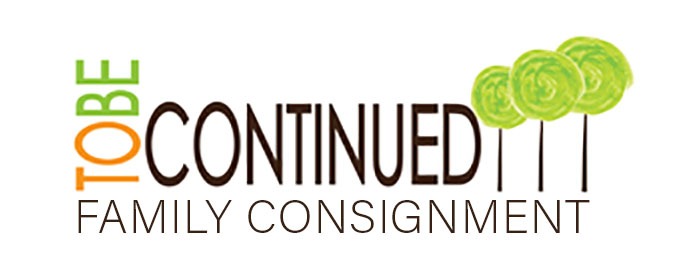 Quality Clothes & Toys…
at a fraction of the price!
Why not Helium Balloons?
We sell, fill, and custom design balloons for whatever you need!
*Stock of various brands may vary. We are not affiliated with any of the listed companies. Trademarks belong to all respective owners.
Melissa & Doug
Creativity for Kids
DIY craft kits and Dinasour Digs
Aden & Anais and Lulujo
Baby Legs
Kleen Kanteen and YumBox
CaliKids Mitts and Hats
Kuwaii Cloth Diapers
Baltic Amber (teething necklases)
Many locally made children's hair accessories, capes, and tutus
Gymboree

Gap

Children's Place

Old Navy

Mexx

Columbia

Please Mum

MEC

Roots

Tommy Hilfiger

Aviva

Geoxx

More…
We also consign Madison Montesorri and St Michael's High School uniforms.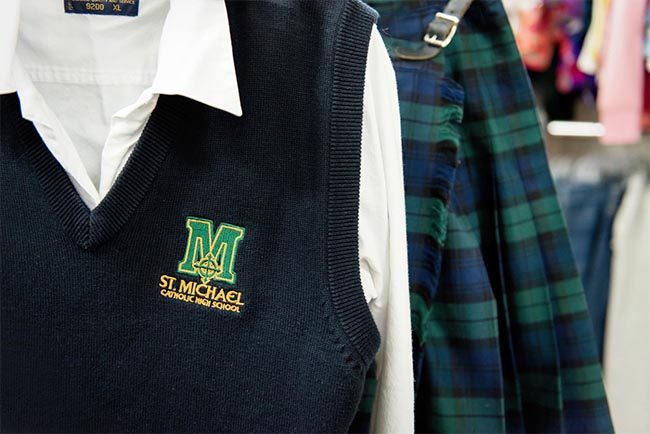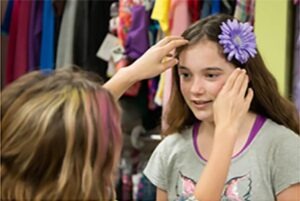 Need Gift Ideas?
Looking for a unique birthday gift or a popular baby shower item?  To Be Continued carries all the latest in children's items and can even gift wrap your purchase for you!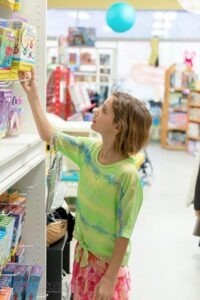 Reduce, reuse and Recycle!

Reorganize your Closet Clutter!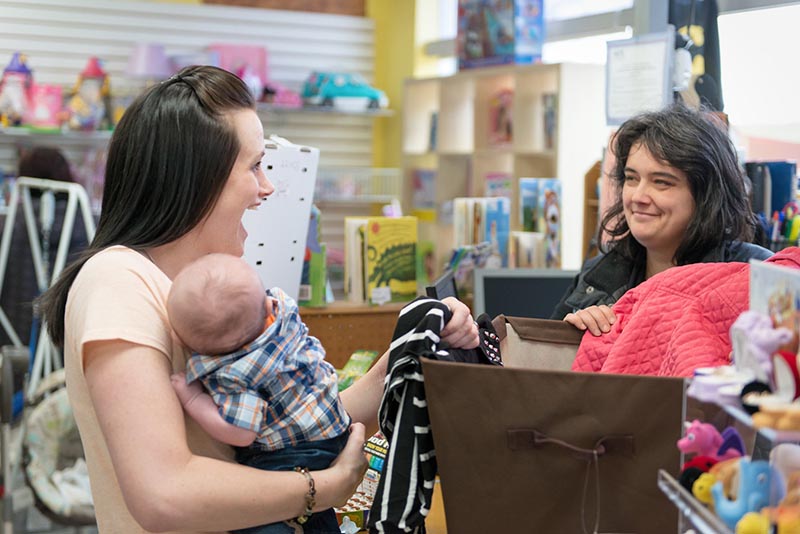 We are thrilled you are joining our consigning family!
To get started, print off the application form above, and bring it into the store!
At To Be Continued, there is no limit to the number of pre-sorted articles you can bring in per visit and you are free to drop off during any of our business hours [No Drop-offs on Sunday – though we are open]. No appointment is ever required. Once you have established an account with us you are free to use our Drop & Run program.
To Be Continued consignment period is 60 days and you will receive 40% of the basic selling price. Our fully computerized inventory and account maintenance system, ensures your inquiries are handled quickly and professionally.
Carefully select, inspect and launder all clothing before bringing in. (Spring & Summer: January through June, Fall & Winter: July through December)

All items should be neatly folded and placed in a bag, box or bin. (No Garbage Bags).

Footwear must be clean, of current style and with minimum sole wear.

We will NOT accept

jewelry

, lingerie, formal wear or wedding gowns. We will only accept women's swimwear if it is NEW WITH TAGS.
Toys must be clean, sanitized and in excellent condition.

Electronic toys must have working batteries installed.

We accept gently used books in excellent condition and wooden puzzles (or those with less than 25 pieces)
All furniture and equipment must meet current Canadian safety standards.

Cribs are required to have the date of manufacture stamp (must be less than 7 years old) and the instructions for assembly. Just a note that we can no longer carry drop-side cribs.

Equipment must be thoroughly cleaned and in excellent working order.

Because the safety of your children is important to us, we do can only accept car seats manufactured from 2012 and on.
Location
 207 Sanders St. Kemptville, ON (Across from the B&H)
613-258-0166 
Store Hours
Mon-Thu: 10am-5:30pm
Fri: 10am-7pm
Sat: 10am-5pm
Sun: 11am-4pm